1.Peeling in high speed and without heat. It is unnecessary to introduce hot gas from outside since the hot freon gas produced
by plate ice machine itself is fed into evaporator. Within 90 seconds plate ice will fall down due to gravity.
2.Special water circulation system. The raw water flows evenly on the surface of evaporator, and gathers into water tank
through special water channel at the bottom of evaporator. Then water is pumped to water distributor in top of the evaporator
and returns to surface of the evaporator to freeze. The special water circulation system makes surface of plate ice produced
very smooth.
3.Full automatic control improves refrigeration performance of compressor to the best condition, and the COP value improved.
Energy-saving and high efficiency is realized.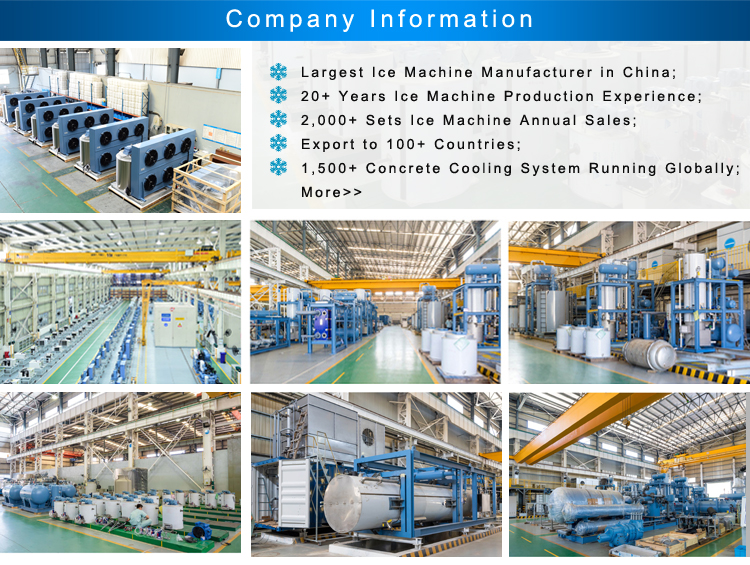 1.Online-service :
24 hours , Inquiry reply within 1 hour
2.The Strongest After-Sales Service:
We have been constantly offer every customer not only top products quality but also service, The After-sales Service Dept.
consists of over 100 professional engineers.
3.Certifications:
We has gained the ISO9001, ISO14001, OHSAS18001 and CE Certifications.